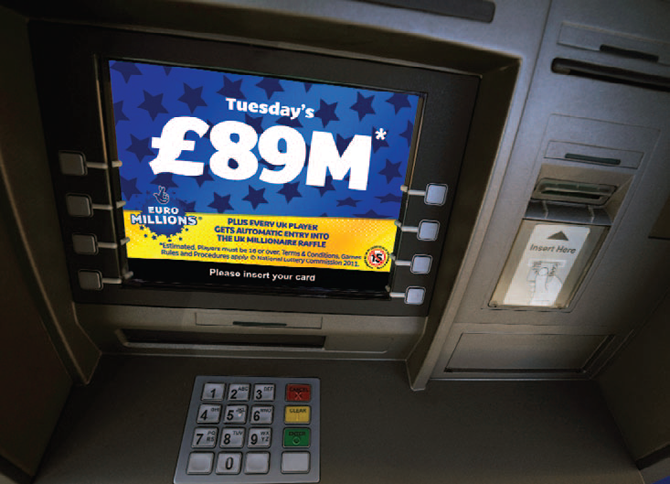 ATM
ATM Machine Advertising is an effective new advertising medium that lets you target consumers on a one-to-one basis, just at the point they're withdrawing cash to spend it.

Cash machines are located in any number of high profile, busy locations nationwide. We ensure that your brand goes where the people go at prime sites throughout the UK. There are four powerful advertising modules to get your message across to a captive audience in a dynamic way, increasing sales and building brand awareness.

Backed by substantial research and with successful blue chip campaigns including British Airways, One.Tel and Capital Radio, advertising on ATM machines is flexible enough to suit your individual campaign requirements or you can choose from a range of off-the-shelf packages from screen advertising to receipts and printed out coupons.
9,000 plus cash machines in the UK.
In a typical month these will perform 60 million transactions.
Average dwell time of 43 seconds during the cash machine transaction.
Ad campaigns are accountable and tailored by day of the week, time of day etc
ATM's at key POS locations like supermarkets and high streets.