Testimonials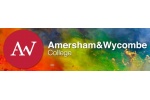 Hi Polly,
Really sorry for not getting back to you earlier but we have been manic with two open eves. We had the biggest turnout ever so whatever we are doing appears to be working. Thanks again for all of your input – and the photos.
With very best wishes,
Andrew
Amersham & Wycombe College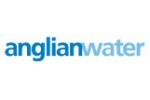 Morning!
Just a quick note to say how delighted we are with the campaign in Southend and Thurrock, the photographs are a fantastic way for us to see the breadth of the coverage and congratulations on being able to deliver our brief as far as the 'park ups' near supermarkets are concerned.
The ad-bikes especially have created the awareness we wanted in proximity to FSE's and where customers are!
Thank you again for a fantastic campaign.....Anglian Water have never used ad-bikes and they love them now!!"
Best wishes
Louise
Corporate Culture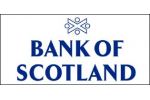 As sponsors of Leinster Rugby we are always on the look out for innovative new ways of promoting our brand particularly on match days.
Using Promo Bikes allowed us promote our sponsorship in a fun way and at the same time gave us a level of interactivity with the fans not possible with other advertising media. We'll definitely use Promo Bikes again!
Bernadette Hudson
Senior Marketing Executive
Bank of Scotland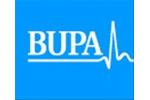 We've been very happy with the service we've received from Promogroup and will not hesitate to get the posters back on the road with you again some time in the future!

Rosie Elston
Marketing
BUPA Roding
"The overall exposure and buzz our Promovans generated was exceptional and we could not have been happier with the results of the activity. A big thank you to Mark, Wyn, Andy and the entire Promogroup team for their professionalism and effectiveness in ensuring the campaign was a hit."

Peter Enright,
Cambridge University Press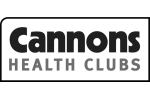 "Promobike's unique method of fitness advertising has created a huge response.
They have run our summer advertising campaigns, resulting in over 100 new members which way exceeded our expectations. We will be using them again."

Tony Curran
Membership Manager
Cannons Group plc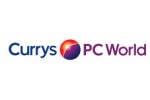 Its been such a pleasure having John here over our bank holiday weekend, advertising our company and enticing customers to come see our brand new venture with Tesco Bridgend. We wish he could stay longer because he has been amazing in creating custom.
Many Thanks
Shane Perry
Currys PC World Team leader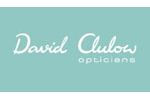 "Thank you for these pictures, and thanks for your hard work over the weekend. The store had a good opening weekend, and sales in the David Clulow concessions were strong, which is good news.
The whole team worked really hard to make the campaign a success and we look forward to working with Promobikes on future store openings."

Fiona Robinson
Marketing Manager
David Clulow, Optika Group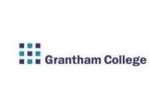 We used two promovans for campaigns at Grantham College. They are very useful as an alternative form of advertising and being able to distribute promotional materials at the same time allowed a greater level of interactivity with our audience. We found the service excellent, and the promovans certainly created an effective visual impact wherever they went. The after service was also very good, with photographs of our campaign being sent to us for future reference and evidence.

Lizzy McCaig
Marketing Officer
Grantham College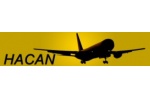 "Dear Bela,
I just wanted to drop you an email to thank you and the firm for the success of The Advan and to pass on my thanks to Marcell.
The van looked great and it was a pleasure doing business with you."
Best regards,
John Stewart
Chair HACAN
"Dear Mark, Bela, and Norbert,
The Promovan was a great success - here are just some of the excellent shots which we achieved.
Please pass on special thanks to Marcel for being such a helpful, enthusiastic, and energetic driver/helper – he really made a difference."
With best wishes,
Hamish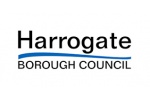 Hello Mark
The screens looked really professional & I was pleased with their impact so they did exactly as I intended which was great.
Your site installer was really swift getting the kit sorted too, even though the terrain was a little tricky!
I would definitely use your services again if required, I will pass your details on to my colleagues too.
Kind regards
Liz
Elizabeth Milner
Harrogate Council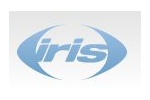 The whole promovan promotion has gone really well and our managment team are delighted.
Iris Nation
Pippa Nielsen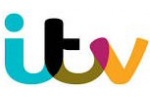 Hello Election Prom
Just wanted to say a big thanks on behalf of myself and ITV Creative for a great shoot. The rushes are looking amazing and Jo is really happy so thanks for being your usual awesome selves.
See you all soon
Cressida Ranfield | Producer | ITV Creative | Broadcast | ITV plc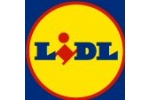 Promogroup have been a great addition to our opening team, a massive benefit to us and we appreciate the hard work.
Thanks You!
Alex - Manager - Lidl Bude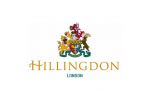 Thank you for these.
With the help of the Promovan, we had over 15,000 people attend the parade this morning - it was very successful.
Thanks, Katie
Katie Williams
London Borough of Hillingdon
Thanks to the digital advan we were number 1 store for cash on per una in the country for our 25% off offer. We had several customers mention they had come into store after seeing the offers on the advan, thanks again.
Emma Crighton
M&S
Hi Mark,

Thanks very much Mark, the client was really happy, your guys were great,
and the pics are really useful.

So well done, especially for getting the printing done so quickly.

Cheers,

Doran
New Business Director
Media and Marketing With Impact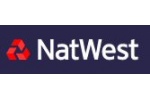 We have used Promobikes on several occasions for recruitment of Customer Service staff for NatWest. This has been mainly in support of recruitment evenings, in areas where press advertisements alone had not been sufficient to meet business needs. This includes areas such as Bristol and Oxford, which are very economically buoyant.
Promobikes have proved to be an invaluable medium for NatWest, combing the impact of 6 sheet posters with the ease of response through the distribution of leaflets/flyers, which invite candidates to either turn up to the recruitment open evening or telephone for more information. At one such evening in Bristol, the manager had to abandon his plan for initial one-to-ones with candidates ass they first arrived, and give 10-15 talks to groups of people, due to the sheer volume of people that turned up.

Paul Hopper
Media Executive
Barkers Zenith Optimedia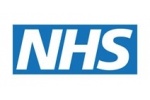 I would just like to say a big thank you for helping us to make yesterday a great success. The quality of the artwork was fantastic, the size was a lot bigger than we expected and the drivers attitude and helpfulness was the icing on the cake.
Everyone connected was very impressed and I certainly am looking forward to using you again in the near future, I think a few other people will be also ?
Thanks again and please pass on to all concerned.
Chris
Blackpool NHS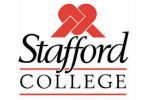 Just a quick note, firstly to say THANKS - the flags look brilliant, I gather the promovan looks stunning and its driver was incredibly helpful and friendly when he rang me yesterday - a real tribute to the company. We've been really impressed and I'm sure we'll be doing lots more with you in the future.

Clare Chick
Marketing
Stafford College
"We contacted Promogroup at very short notice to use their Digivans for an event. They were extremely responsive, talking us thorough what was possible and the deadlines for delivery at such short notice. On the day, the vans were well presented and the screens and sound were extremely clear. Additionally, the drivers were very involved, taking a real interest in what we were trying to do and throughout the day they worked hard to find the best possible routes and parking spots for the vans to maximise their presence. All in all I'd recommend Promogroup to anyone looking for outdoor mobile advertising, they are great to work with."
Jason Hemingway, VP Field Marketing, Thunderhead.com
Hi Guys,
Hope you're well?
Bit of good news- the VM client absolutely loved the adbikes,
stores reported an uplift in both sales and footfall so thanks for
this!
Thanks
Martin
Posterscope
"Following the Regal Scottish in Aberdeen this year I would like to tell you that, as a direct result of using the Promobikes, ticket sales for the event increased by 25%. Ticket sales are monitored on a weekly basis alongside the promotional campaign and at the two events I used the Promobikes there was a marked increase in ticket sales at the same time as the Promobikes started. This did not occur when the Promobikes were not employed.

Kirsty Ealand
World Sport Group