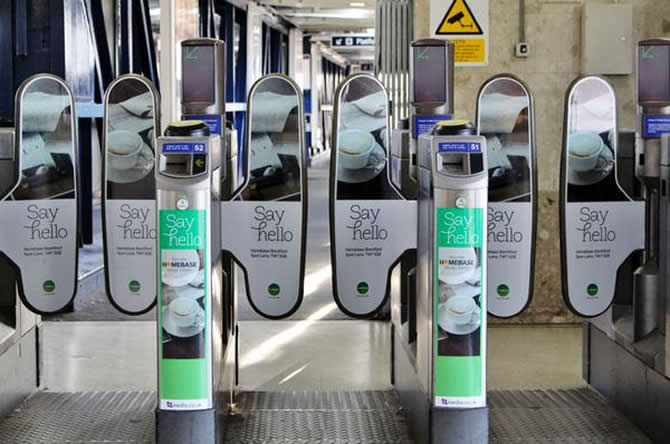 Adgates
AdGates offer a perfect opportunity to interact with the highly sought after commuter audience before they hit the concourse clutter and leave the station.

A key advantage of AdGates is their ability to build coverage extremely quickly while also delivering a steady high frequency message across the length of the campaign. You can also create a specific and targeted campaign depending on the audience you wish to target. If you are looking to target AB business decision makers then the City Pack delivers this. You will also be able to target the brands towards either a morning or an evening commute depending on the brand.

Another important element to consider is the P.O.S. factor. London Termini stations are all key retail environments and AdGates offer the only method of hitting people as they either enter or leave the concourse.