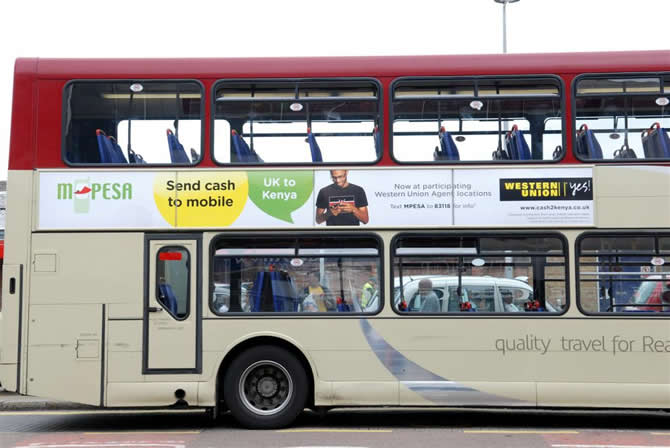 Buses
Bus Advertising. With bus usage at an all time high and people spending more time out of the home than ever before, it's not surprising that buses are the most seen medium in town. There is little other advertising in town centres, so buses catch the attention of almost 30 million consumers on the move each week, whilst they're out and about on the high street and spending money (TGI).
Offering unrivalled national coverage and frequency, bus advertising delivers a truly broadcast medium with 90% of UK adults living within five minutes of a bus route. For advertisers looking to make a bold, unmissable statement, buses offer a variety of highly creative large format opportunities. From covering a whole bus to wrapping the sides, supersides, T sides or rears, buses have fantastic scope for eye-catching design as well as the ability to showcase brand messages to consumers on the move across the UK.
5.2 billion passenger journeys per year in the UK (DfT)
36,000 buses (on 12,000 routes) travel around the UK's urban centres dail. (DfT)
Routemasters spend 70% of their time in Central London (TfL)
86% cover across the top 80Urban areas (Route, DfT)
High cover, 48-second dwell time, delivering a CPT<£1. (Route,DfT)
95% of impacts are pedestrian: just a hop away from a shop. (Route).
55% are ABC1, which increases to 62% in London.