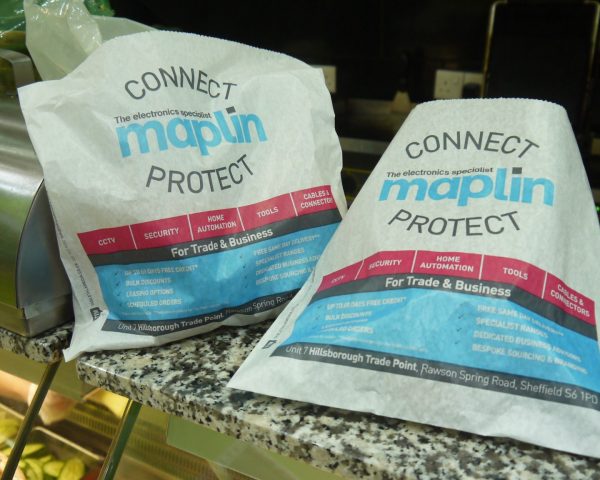 Sandwich Bags
Sandwich bag advertising is a highly focused form of advertising, with a dwell time of 21 minutes on average. The consumer is often on a break and encourages a direct response to the advertising as they have time to act upon it. This is a cost effective method of advertising.

Product Notes
Production lead time from receipt of artwork: Typically 4 Weeks
Booking lead time: Typically 4 Weeks
Regional and National distribution via network of high quality takeaway shops.
Any major UK Town or City centre.