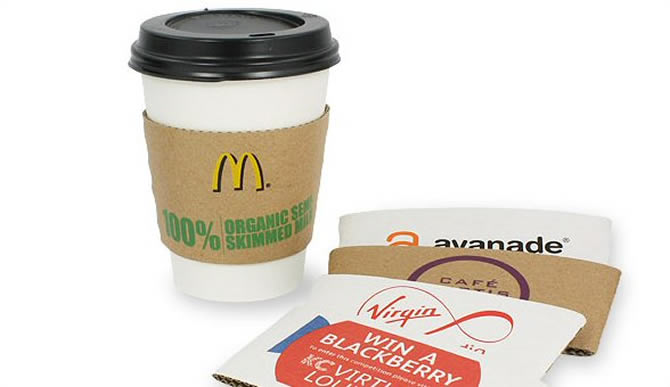 Coffee Cups / Coffee Sleeves
With the takeaway coffee market continuing to grow rapidly in the UK, advertising on coffee cups is the perfect way of delivering the message directly to the consumer. The average dwell time is over 20 minutes.
If you are looking to target business people at their place of work, advertising on plastic cups used with office water dispensers could be the answer. The cup will stay on someone's desk for a large proportion of the day, as the consumption of water is at an all time high, and almost everyone is aware of the benefits of drinking water. This could be a great service for a business wanting to target a local area.

Product Notes
Production lead time from receipt of artwork: Typically 4 Weeks
Booking lead time: Typically 4 Weeks
Regional and National distribution via network of high quality takeaway shops.
Any major UK Town or City centre.