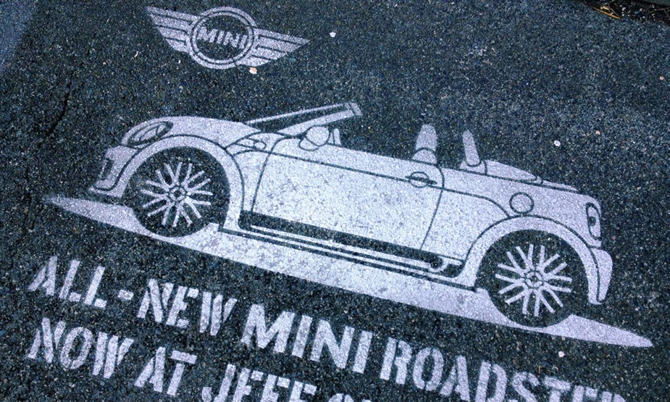 Chalk Ads
'Chalk Stencils' like clean stencils use a 'Graffiti stencil' and spray chalk is put through the stencil to create an image on the pavement or road for the advertiser that is temporary and will wash away in time. A good example of this is for QR codes that can be stencilled onto the pavement and read using smart phones.

Product Notes
Production lead time from receipt of artwork: Typically 2 Weeks
Booking lead time: Typically 4 Weeks
This is a guerrilla format and planners should communicate that the client is liable for the campaign and it's outcome at all times.
Minimum 25 stencils per location (postal district, neighborhood or town).
Where the stencils should only be visible for a specific time period, we recommend a clean off cost is built into the final project costs. Please enquire for removal costs if required. Estimate clean off costs £600 per campaign pack of 25 stencils.
Rates include production of 1 creative design only. If additional designs are required this are charged at £250 per design.