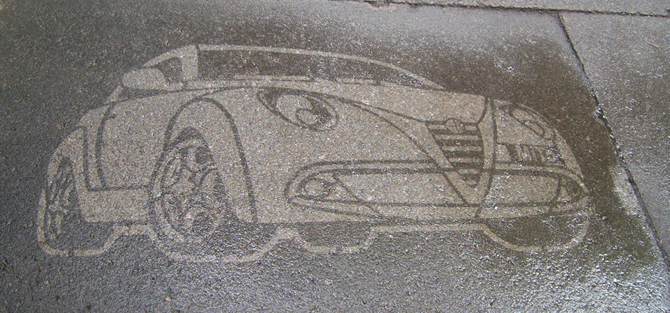 Clean Stencils
Clean stencils are created by using a 'graffiti stencil'. High pressure jet wash is blasted through the stencil onto a dirty surface or pavement to expose a cleaned image. This image lasts for a while and then eventually fades.

Product Notes
Production lead time from receipt of artwork: Typically 2 Weeks
Booking lead time: Typically 4 Weeks
This is a guerrilla format and planners should communicate that the client is liable for the campaign and it's outcome at all times.
Minimum 20 stencils per location (postal district, neighborhood or town).
Where the stencils should only be visible for a specific time period, we recommend a clean off cost is built into the final project costs. Please enquire for removal costs if required. Estimate clean off costs £600 per campaign pack of 20 stencils.
Rates include production of 1 creative design only. If additional designs are required this are charged at £250 per design.