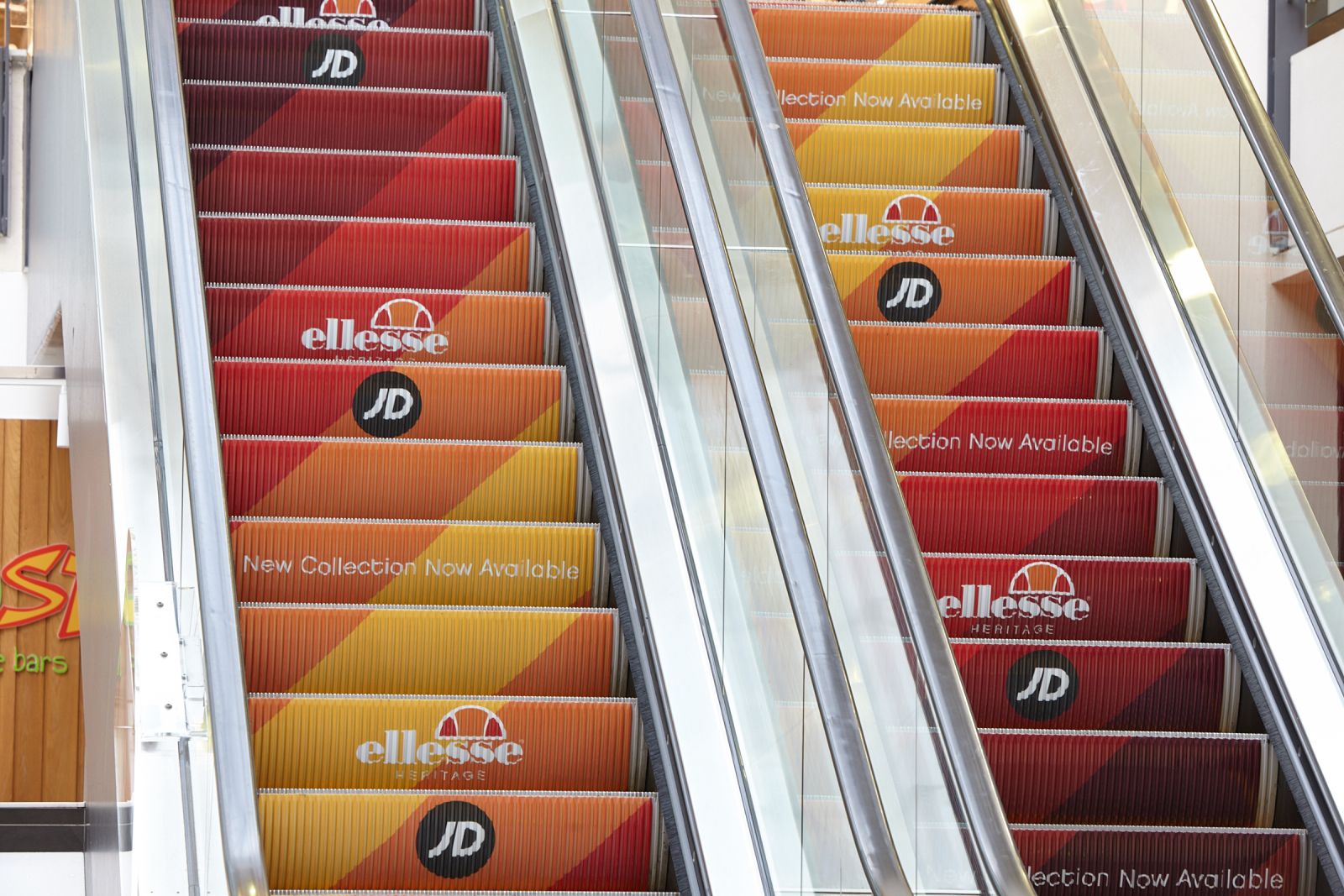 Escalator Ads
Escalator Ads provide a media opportunity that puts the message directly in the line of sight, using a medium that is tradionally under-utilised.
With more sites coming online all the time across the UK, this offers a genuine and creative format to optimise the retailers brand.

The posting cycles are 2 weeks with 3-4 week production lead times. Please contact us for further information.