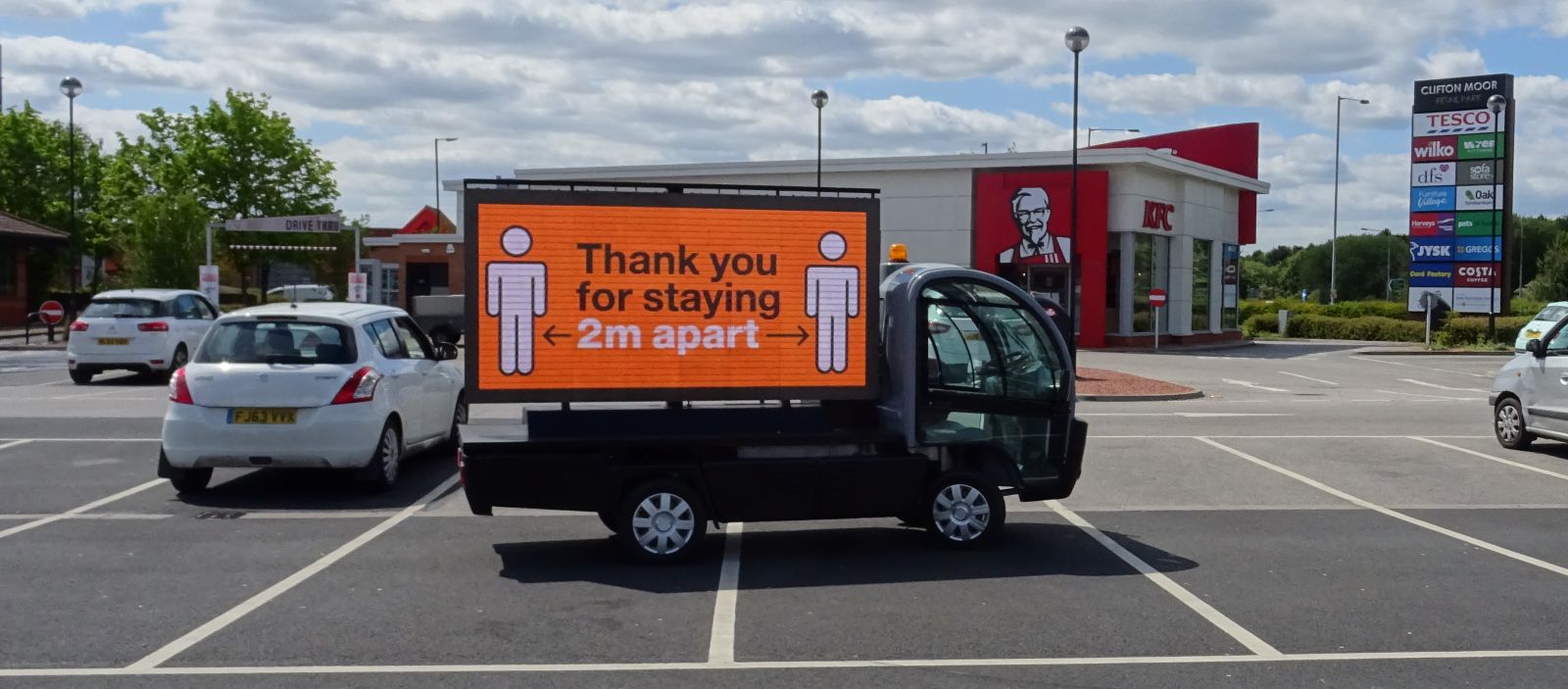 Promogroup has now developed our E-Digital Vans as an alternative format for mobile out-of-home advertising, becoming the first operator in the UK (and perhaps internationally) to offer such a unique electric digital advan product.

As our city centres move towards ever greener transport solutions, we wanted to be able to meet this criteria going forward, and have worked hard to engineer effective products, that can operate in these low emission environments.

The Eco-Digital Vans join our existing green format range such as the Promobikes, Promoscoooters and Promocabs , providing clients and agencies with alternative options when planning and buying their city centre campaigns.
The new Eco-Digital Vans (Digivans, Digital vans, Digital advans) run on battery power driving an electric engine on the chassis. The screen can also run for several hours on just electric power, making it clean and silent in operation.

This elegant compact electric digital van is the ideal size for working in the very centre of towns and cities across the country, whether it is the high streets, near transport hubs or in retail parks. The electric vehicles produce minimal noise and air pollution and are perfect for operating in these areas, while showcasing client's brands and helping resonate with their own green credentials.
The screen can elevate and rotate to maximise viewing opportunities when positioned in situ.
These stylish, creative and inspiring high resolution visual displays help to optimise your brands engagement with the audience when used for advertising, events or information dissemination.
From our bases in London, York, Manchester, Rugby and Newcastle our digital vans work nationwide to flexibly carry your targeted advertising and brand into the heart of high footfall areas with maximum impact producing a high return on investment.