Promogroup's Premium Event Vans make their debut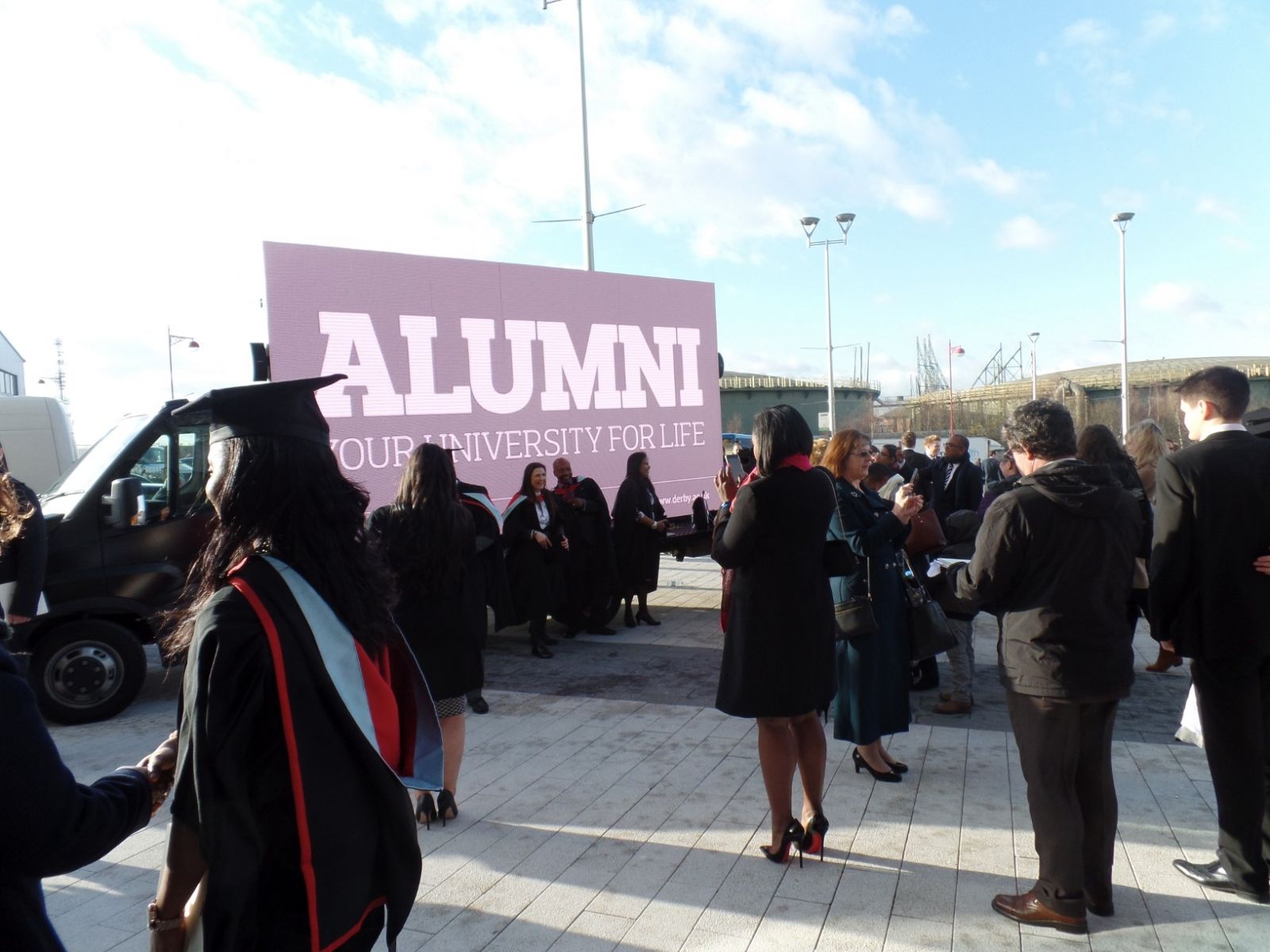 Promogroup continues to demonstrate its commitment to clients by developing the most effective and stylish Digivans and mobile screens available.
The 'Premium Event' models which are single screen digital vans are mainly for static events, functions and advertising but can equally be used on mobile campaigns if required. The 'Classic' and the 'Premium' which are multi-screen digital vans are for mobile advertising.

The Premium Event van has a high resolution 6mm screen with a surface area of 15sq metres. Its viewing distance is from 3 to 150 metres and is able to elevate to 5 metres in height and rotate to face the audience. The Premium Event van boasts audio, live feed, internet and social media capability.

Promogroup's Black Range offers access to the largest and most diverse fleet in the market with a unique choice of multi-screen and single-screen high resolution LED digital vans and a range of daily cost options across the different units. The vehicles having a combination of two screens and a rear screen and are the only multi-screen digital vans fitted with high quality audio systems. The 'Premium' range vans are able to elevate and rotate to maximise the screen exposure in the optimum direction.

The 'Classic' black range model offers 6sq mtrs of multi-screen area.
The 'Premium' black range model offers 12sq mtrs of multi-screen area.
The 'Premium Event' black range model offers 15sq mtrs of single-screen area.

In The Black Range, Promogroup only uses LED screens of under 10mm (they are 8mm, 6mm and 5mm actual size not virtual). This makes them easily viewable from as close as 2 metres so producing crisp, bright images unrivalled by any other mobile digivans in the UK today.
Promogroup Ltd
Unit 8, River Reach
Gartons Way
London
SW11 3SX
Tel: 0207 978 6399
Fax: 0207 978 6394